​​
Annual 2/3 Yr. Old Ranch Horse
Versatilty Futurity
​​

Annual Yearling Halter Futurity
Sunday, September 17th at 7 a.m.
Sheridan, County Fairgrounds
 Here is the link to access the rules for the futurity classes.  The file will be downloaded to your computer- it  should appear along the bottom of your screen- simply click on  the file and it will open in a new browser tab.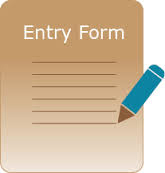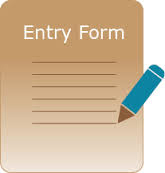 2/3 Yr. Old 

Ranch Horse Versatiltiy 

Futurity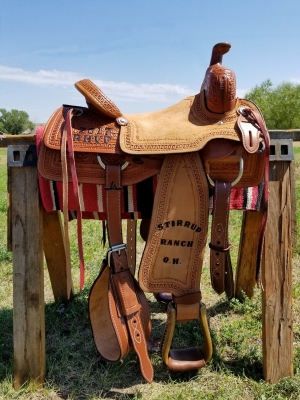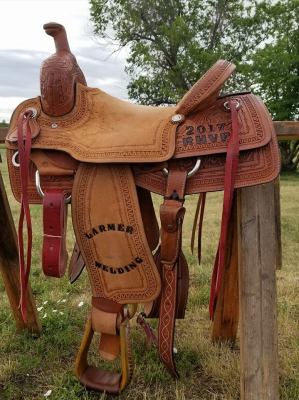 New for 2017
We will be awarding a trophy saddle to the 1st Place Open 2 & 3 Year Old Ranch Horse Versatility Futuirty Winner.
Stirrup Ranch QH
&

Larmer Welding


2016 Youth Futurity Results
​
The total payout for the three Youth futurities was $1500 this year. The major donors supporting our Youth program are: Kings Saddlery, High Mountain Mercantile, Dalton's RV, Heartland Kubota, Moxey/Schrieber Veterinary service, and the Bar M Quarterhorse Ranch . Our special thanks go to these interested and involved supporters.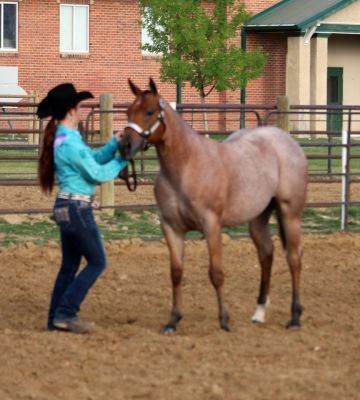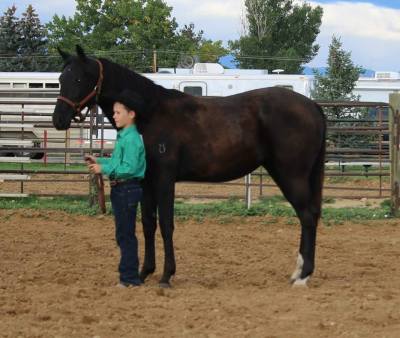 Yearling Halter Fillies​​​​

The Youth filly class was won by Aleena McDonald showing DNS STRIP BART, a nice red roan filly from the Gary and Ginger De Cock Ranch. Aleena was awarded gift certificates worth $300.00 for her first place finish.


Rowdy Franklin from Vale, SD, a first time showman placed 2nd with a nice black filly TRUE KATY LYNX, from the Gary and Debbie Mailloux Ranch. He went home with a $200.00 gift certificate for second place.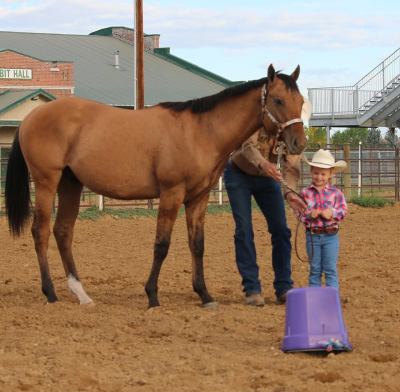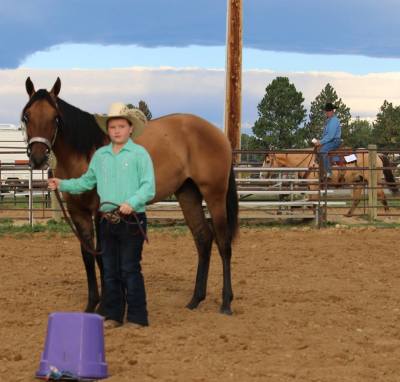 ​​
Yearling Halter Geldings

The winner of the Youth gelding class was Londyn Mefford from Sheridan, WY showing a nice colt named SUGARBARS SAGE bred by LeRoy and Shirley Wetz from the Stirrup ranch. London went home with a $300.00 gift certificate for 1st place.

In 2nd place was Bella Jensen from Fruitdale, SD showing SUGAR BARS CACTUS, also from the Stirrup Ranch.  This was Bella's first time showing and she received a $200.00 dollar gift certificate for second place.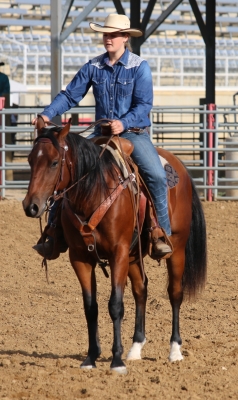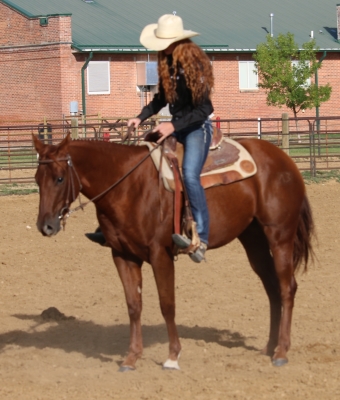 2/3 Yr. Old Ranch Horse Versatility​​​​

We had two outstanding contestants.  The combined scores of the three events, Halter, Reining and Western Pleasure ended up with Aspen Larmer from Willinston, ND showing TRUE DEMONONSTRATOR to win 1st place winning $300 in gift certificates. True Demonstrator was bred by Gary and Debbie Mailloux of Vale ,SD. 

Sierra Ward from Fruitdale, SD placed a very close 2nd with MS DOROTHY PINE, a nice colt from the Dan and Marcy Davis Ranch.  Sierra did a nice job with this colt and took home a $200 gift certificate.

  Open Yearling Halter​​​​

The Open Halter Futurities also saw some excellent horses.  The Yearling Horse colt class was won by Sara Mefford of Sheridan WY showing SUGARBARS SAGE.  Placing 2nd was Sarina Jensen of Fruitdale, SD showings SUGAR BARS CACTUS.  The Open Yearling Filly class was won by Aleena McDonald showing DNS STRIP BART.  Placing 2nd was June Siebold showing TRUE KATY LYNX.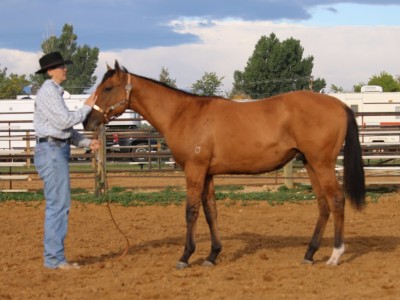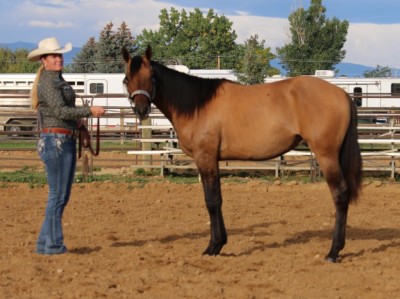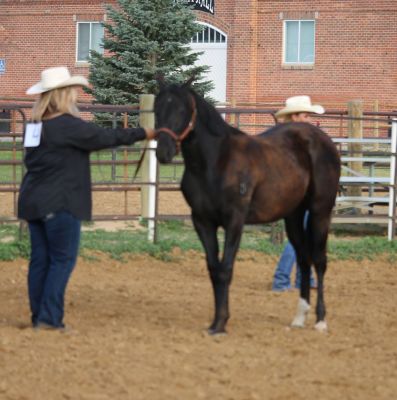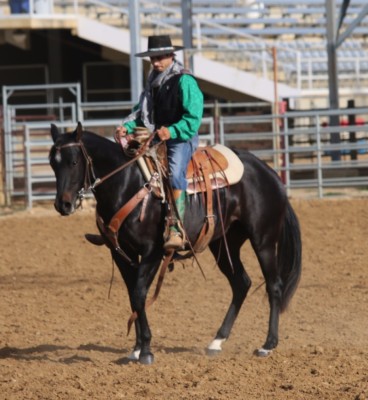 Open 2 & 3 Yr. Old Ranch Horse Versatilty
W

inners in the Open Ranch Horse Versatility class were, 1st place THE TRUE DEMONSTRATOR owned by Tyree and Kerry Larmer and shown by Aspen Larmer.  Placing 2nd was MS DOROTHY PINE owned and shown by Sierra Ward.  3rd place was awarded to EVENS LITTLE SUGAR, owned by James and Tammy Mankin of Gillette WY and shown by Glen Smith  Jr.